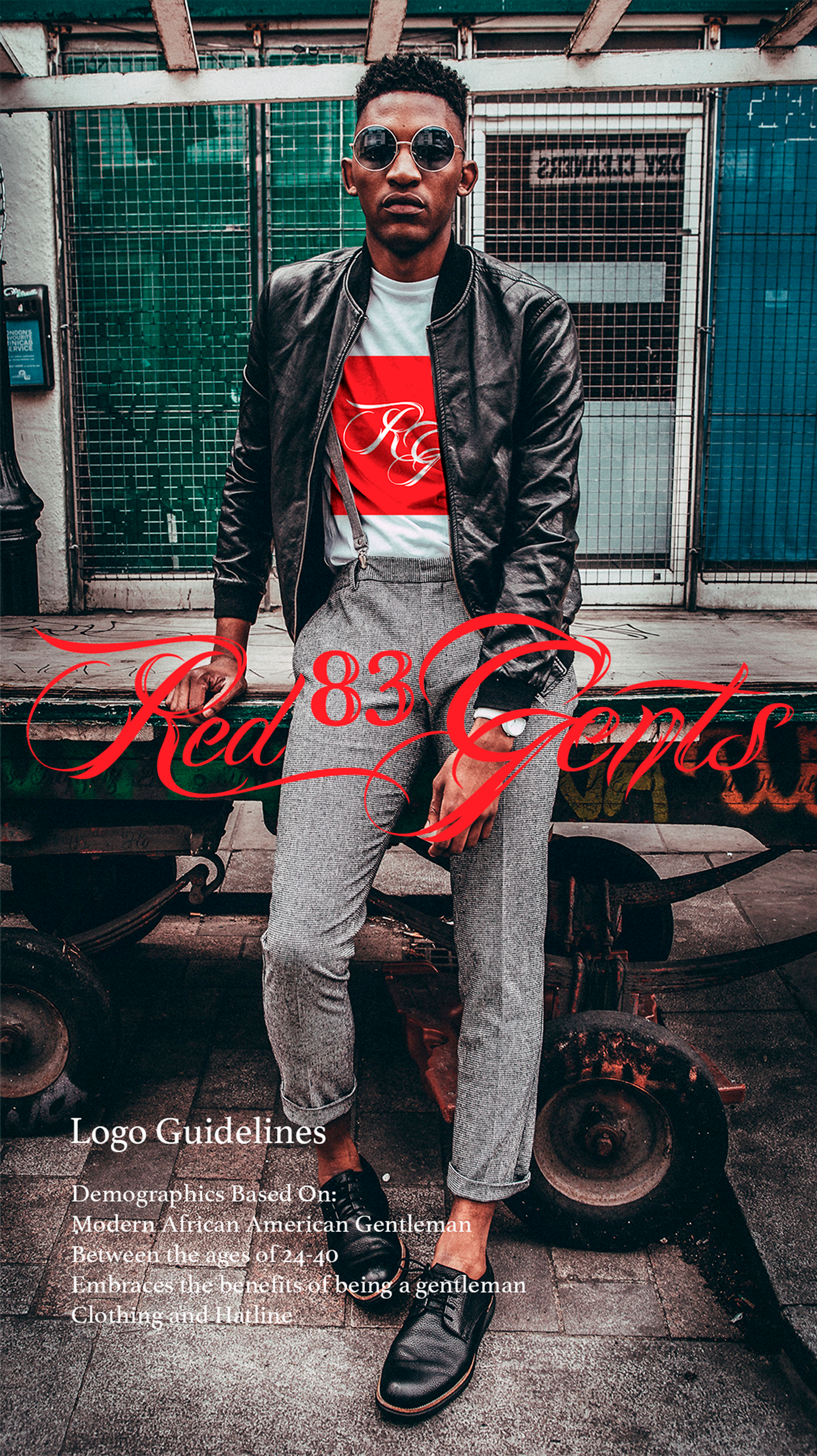 The Branding
Red Gents 83 wanted to establish themselves as the go to brand for gentlemen. The questions that this presents however includes "What defines a modern gentleman?" and "What does a modern gentleman wear on his off-day?"



So once we figured out an age and demographic with an attached psychology, we wanted to refresh the logo to fit gentleman. 
In this project, the client wanted a script font that displayed an edgy "mindset" and fostered a strong level of "sophistication". After observing the original logo, we immediately started a plan to enhance certain elements while leaving some out.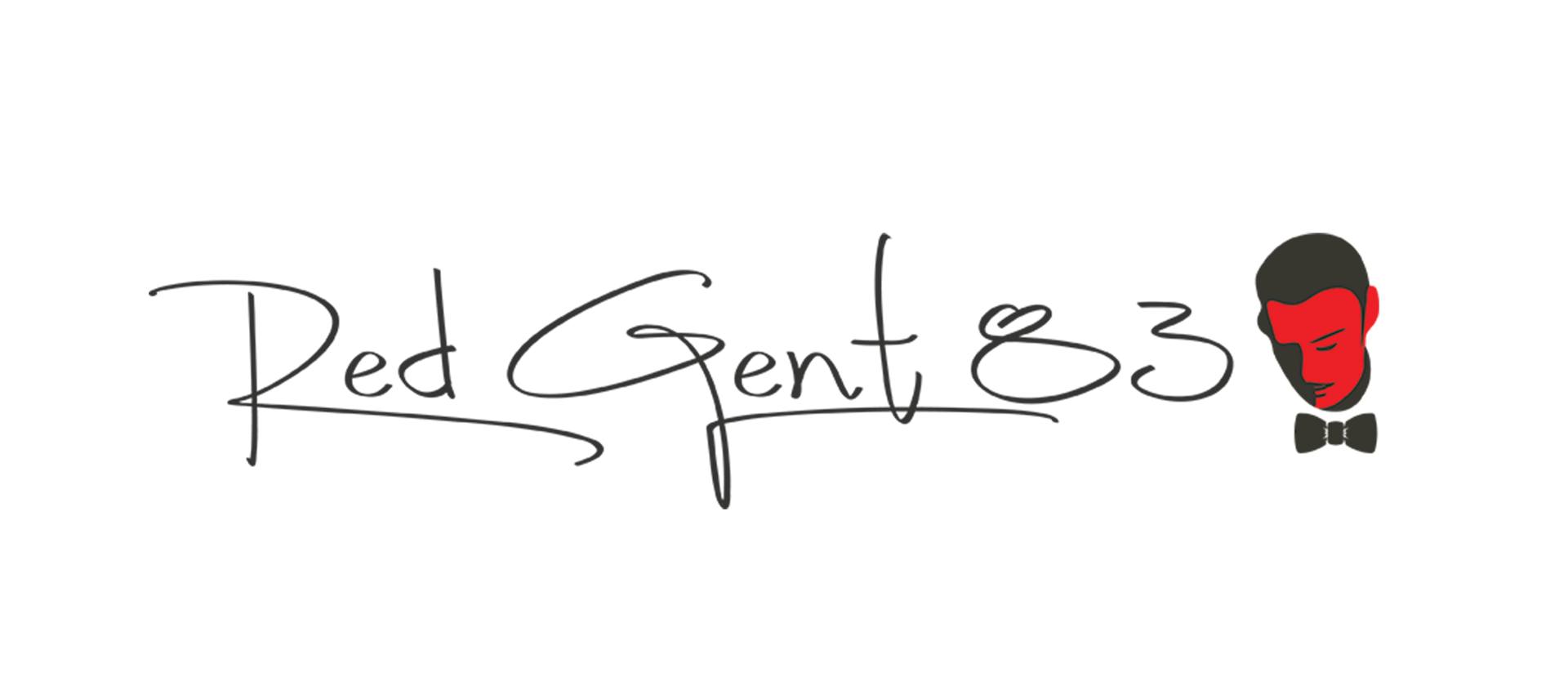 A few notes about the logo:
The original logo had a few problems that needed to resolved.
Problem:
The original logo's font was stand up, which gave it stature. However, it lacked edge which submitted all of its characteristics to the illustration.
Fix:
To counter this the new logo's font was designed to lean forward. This presents the feeling of moving forward as an "empowered" gentleman that has a purposeful "destiny". 
Problem:
The original logo was also giving power to the illustration when in fact the entire logo should be balanced out equally. 
Fix:
If the brand is trying to be "intelligent, not snobby", we needed to get rid of the illustration. This also gave focus back to the typeface. 
After we settled these issues we proceeded to set guidelines and colors.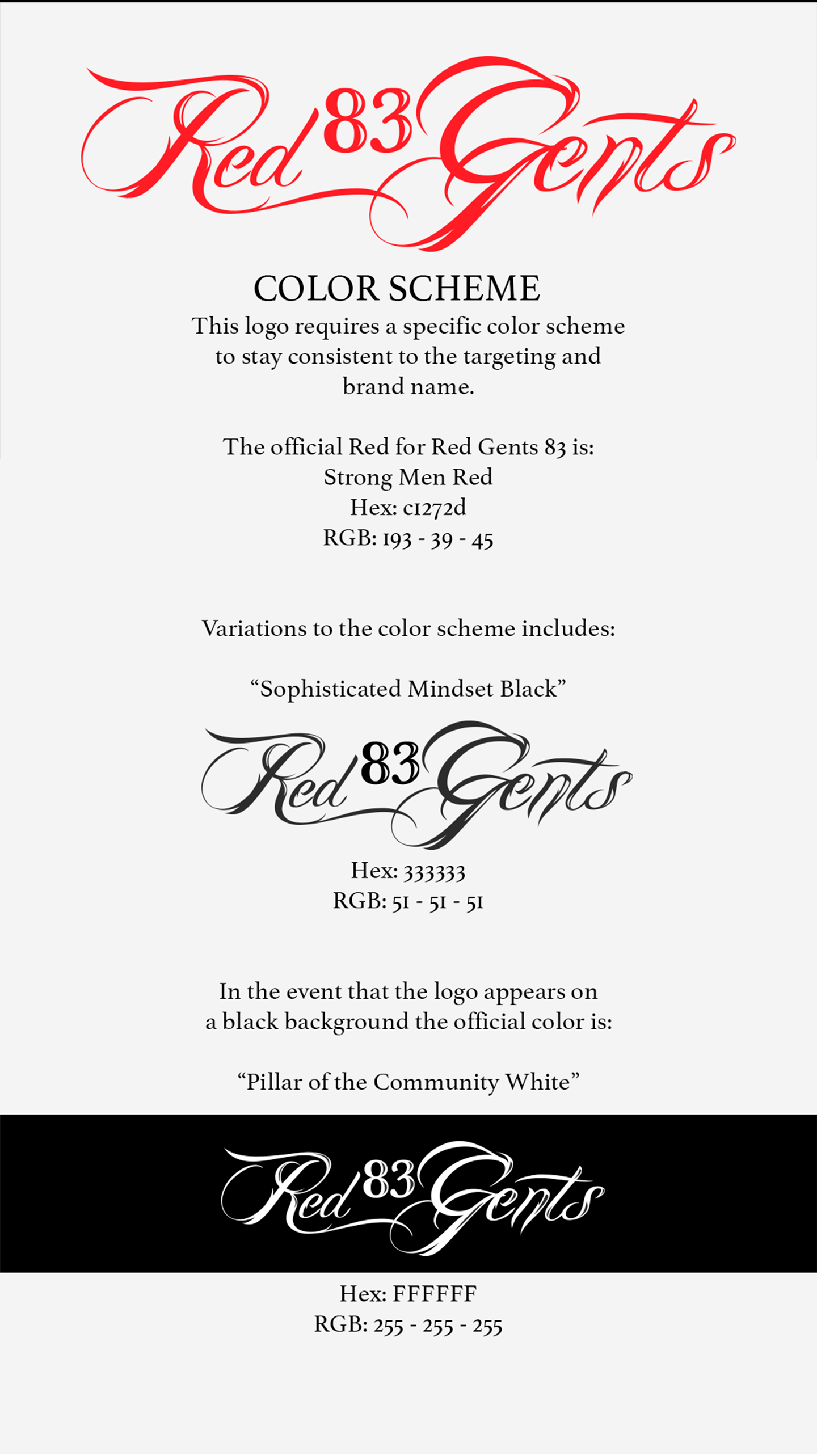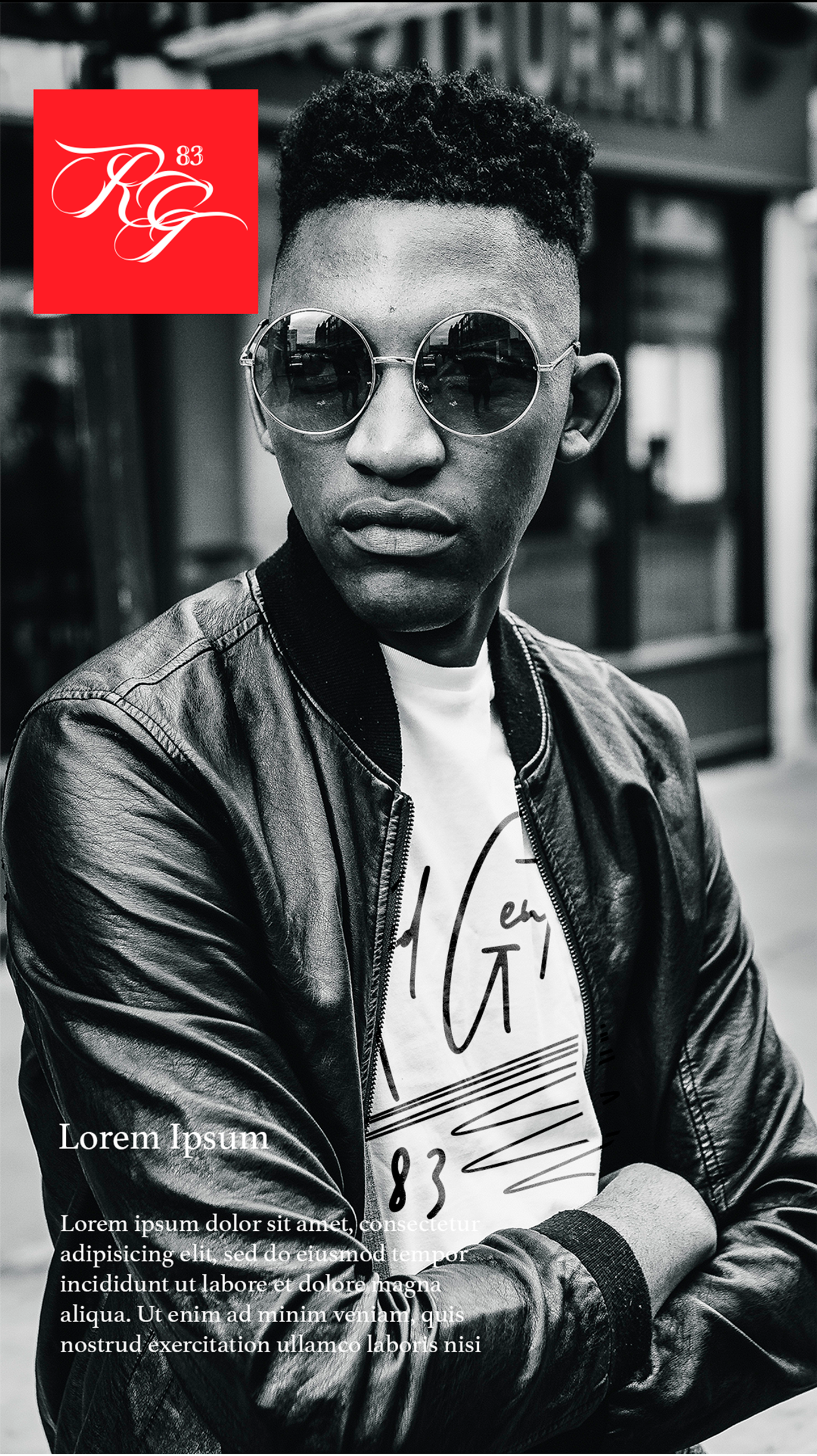 ICONIC:
The new logo as a whole is long and rectangular. This creates a proportion issue. If the brand wanted to use the logo as a favicon or an app icon, distortion would present itself. 
What we ended up doing was creating an abbreviated variation. This variation could be used for clothing, labels, favicon and so much more.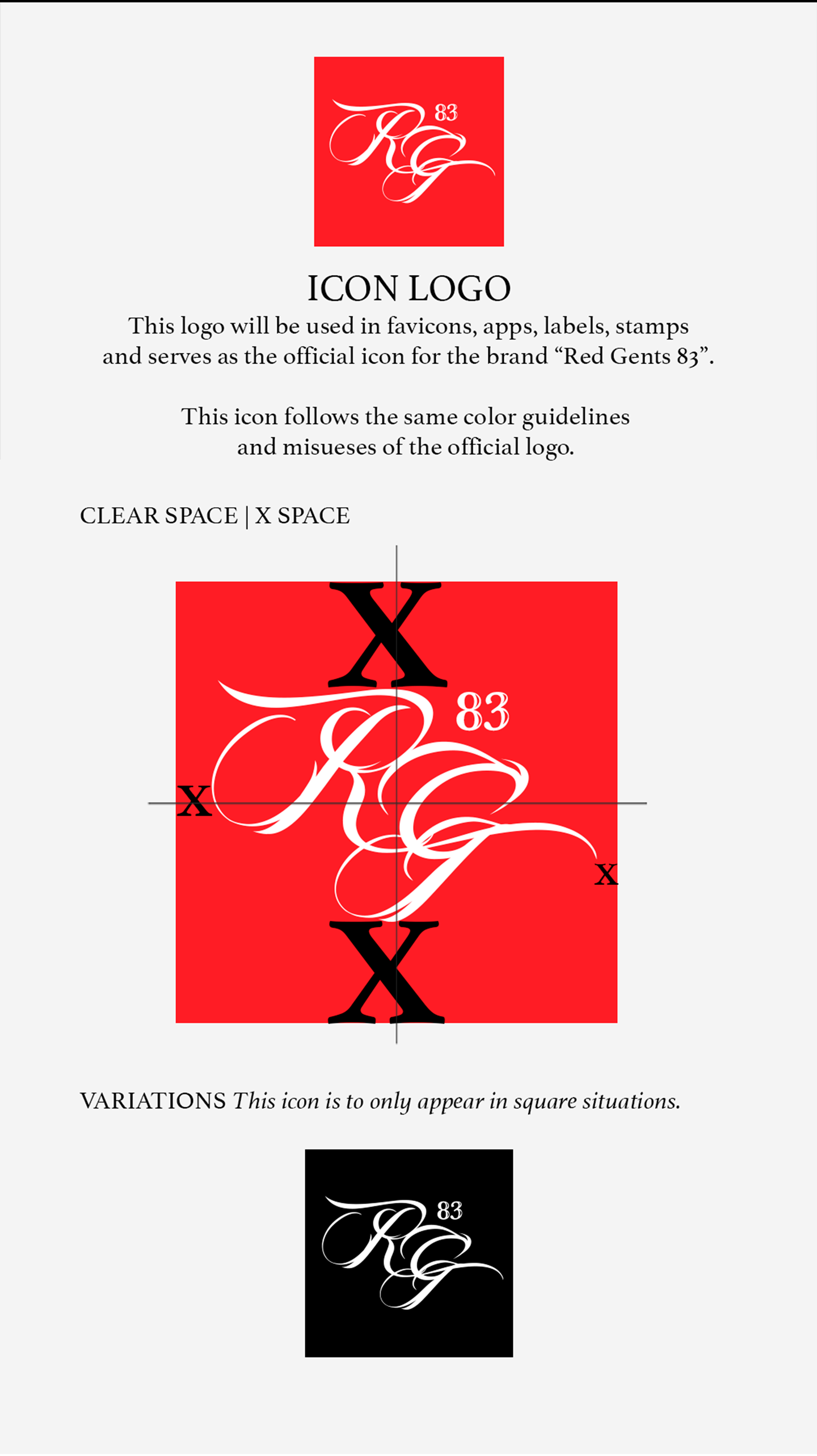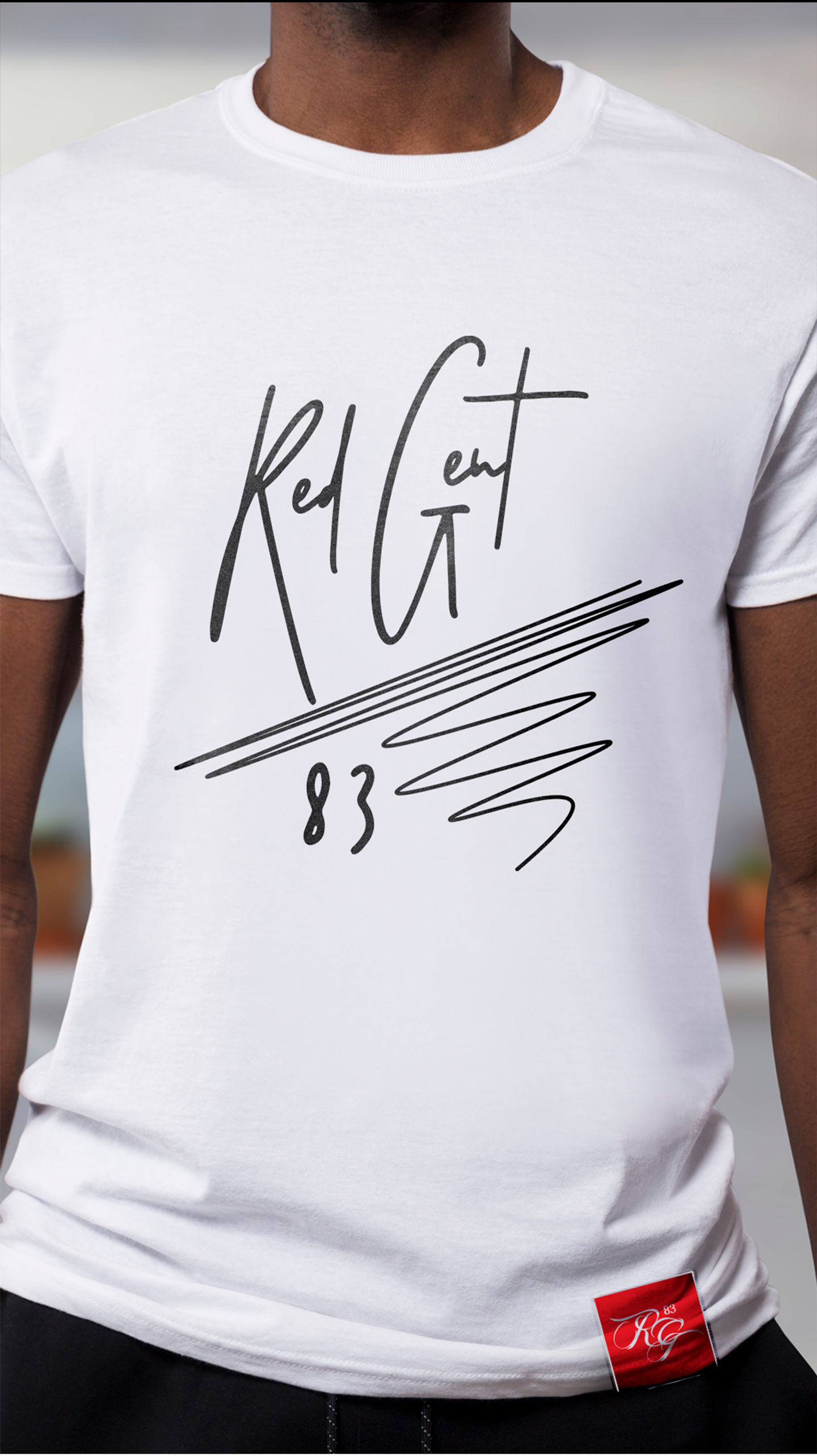 FUTURE:
The ground work is laid. The brand is now established with a nice look and feel, voice and tone. Since this is a small brand becoming mainstream, we created a mock website template, labels, and a few apparel that fit the refresh.