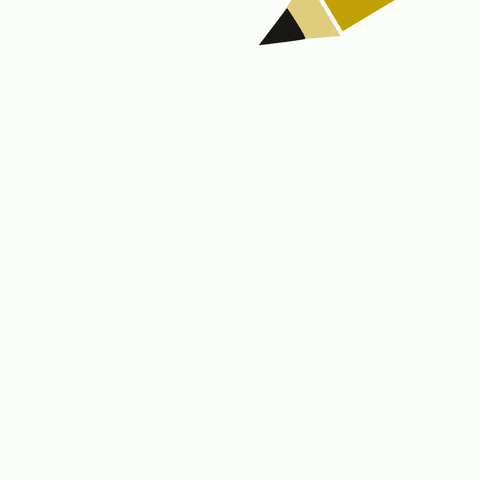 The Richton Park Public Library wanted to start a student showcase for the National Children's Art Month. Trying to appeal to Teenagers, my task was to create a look and feel that would typically engage them while applying a voice and tone that edges their creative freedom.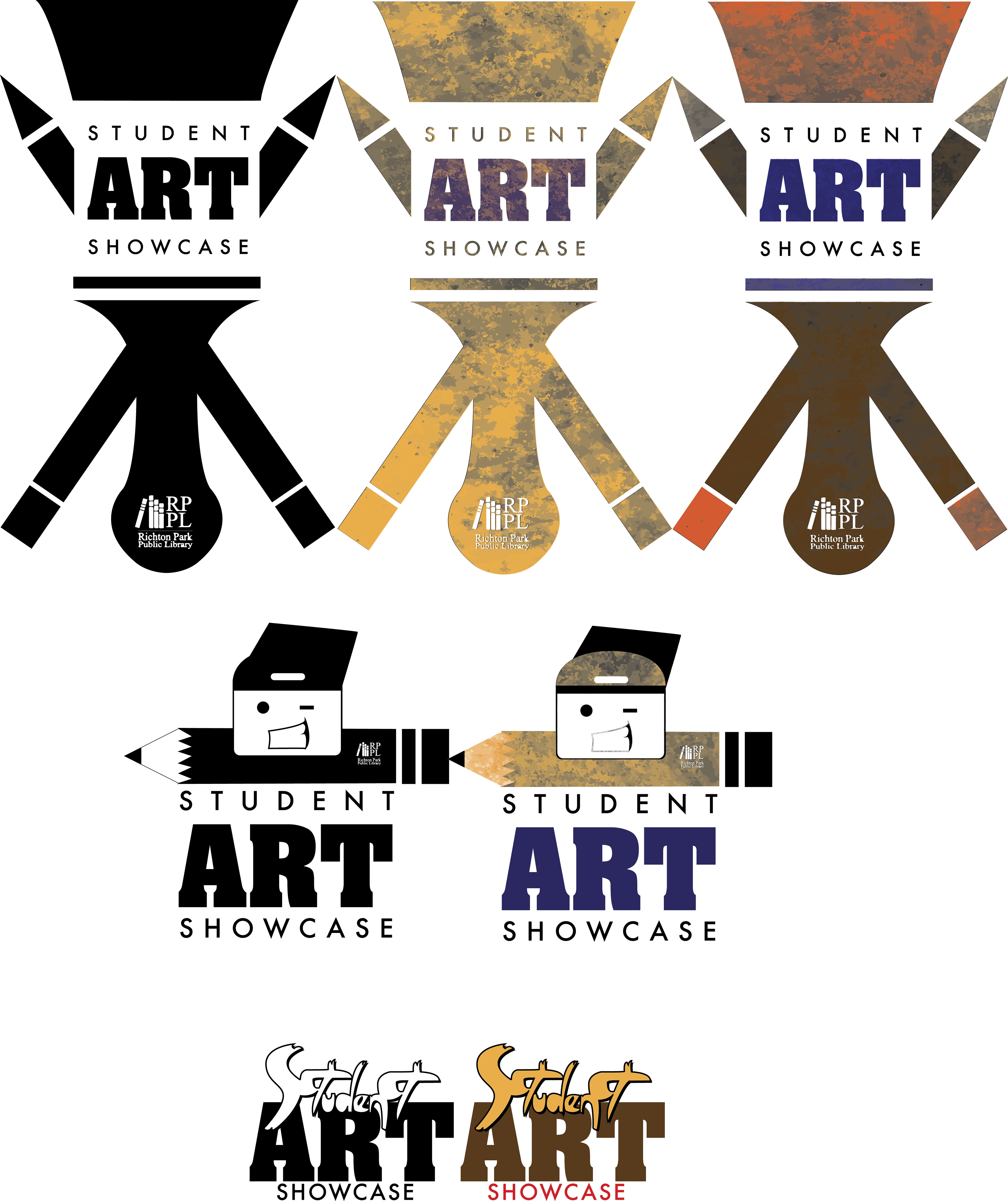 In this instance, I created 3 Logos that teenagers would typically engage with; without it giving them a sense of micromanagement.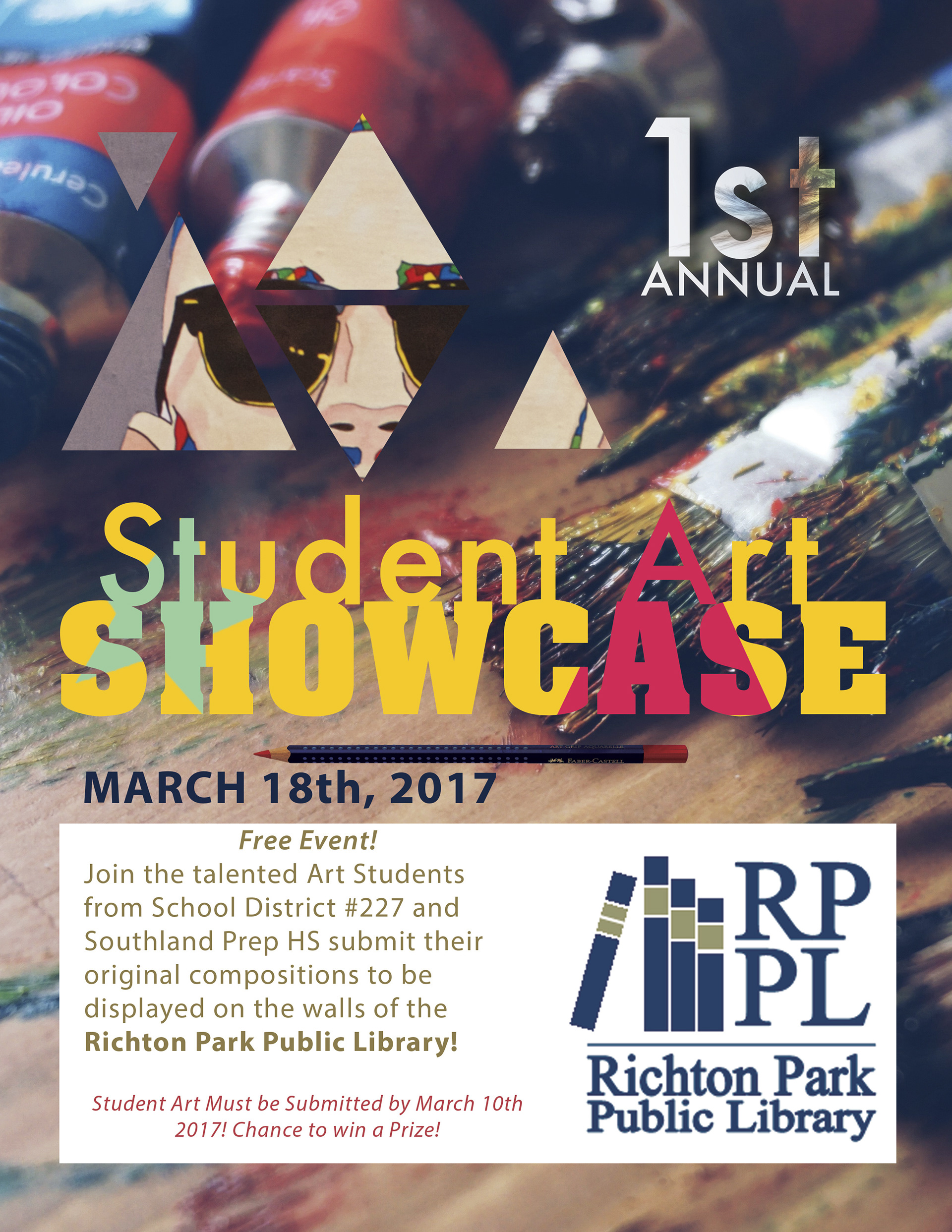 In the style of the library, I created a poster that invited the teachers and the parents to the invent while outlining the guidelines and prizes as well.