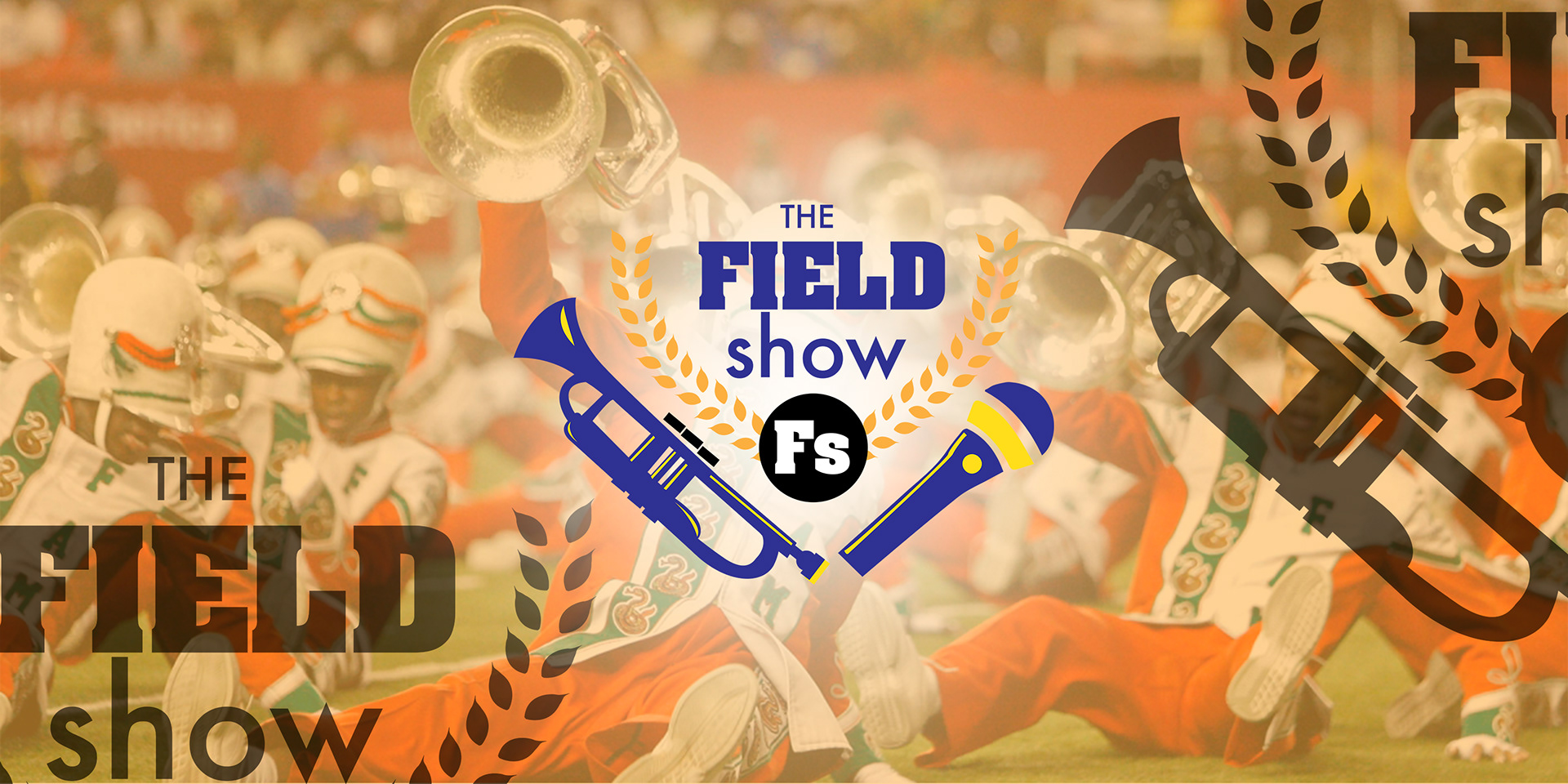 The logo project started as a redesign. The company wanted to rebrand the company's color scheme to match interest of the audience. Ultimately the audience chose "Explosion", which happened to be the original color of the brand.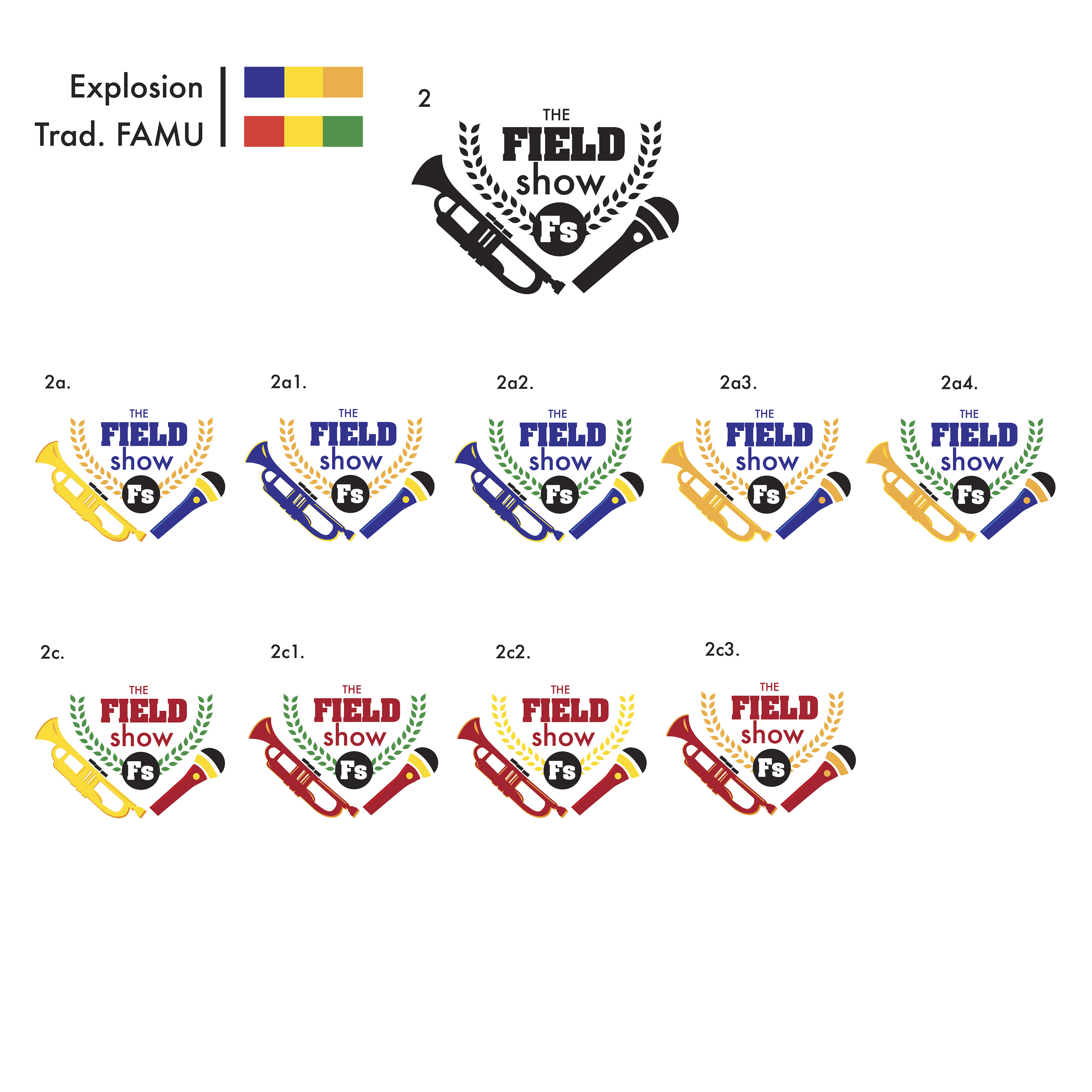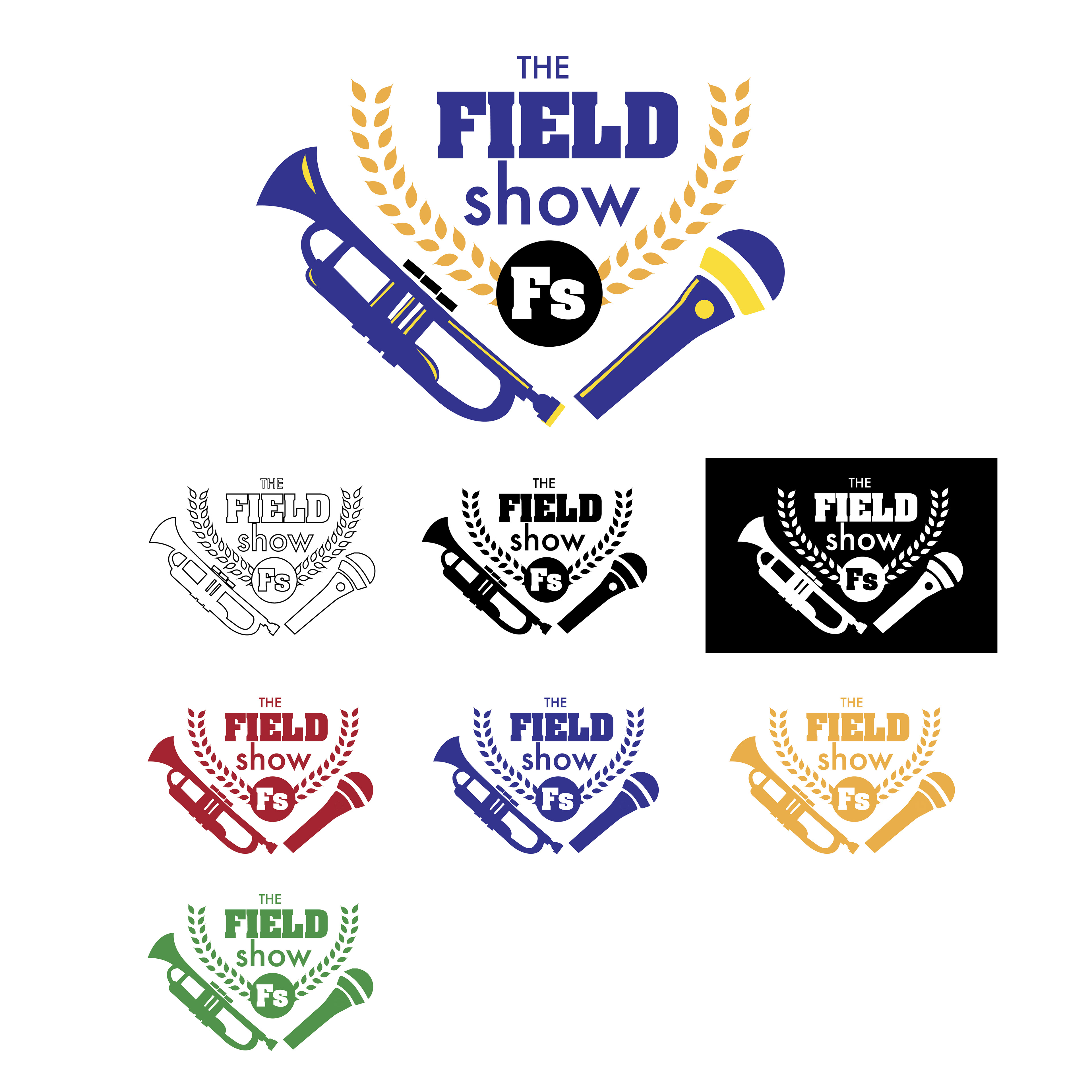 I was able to create a new website for the company. Originally, the company felt as if their website deviated from the core values. Remembering that the company is a radio for marching bands, I brought introduced some standard elements from similar companies mixed it in with The Field Show's strengths.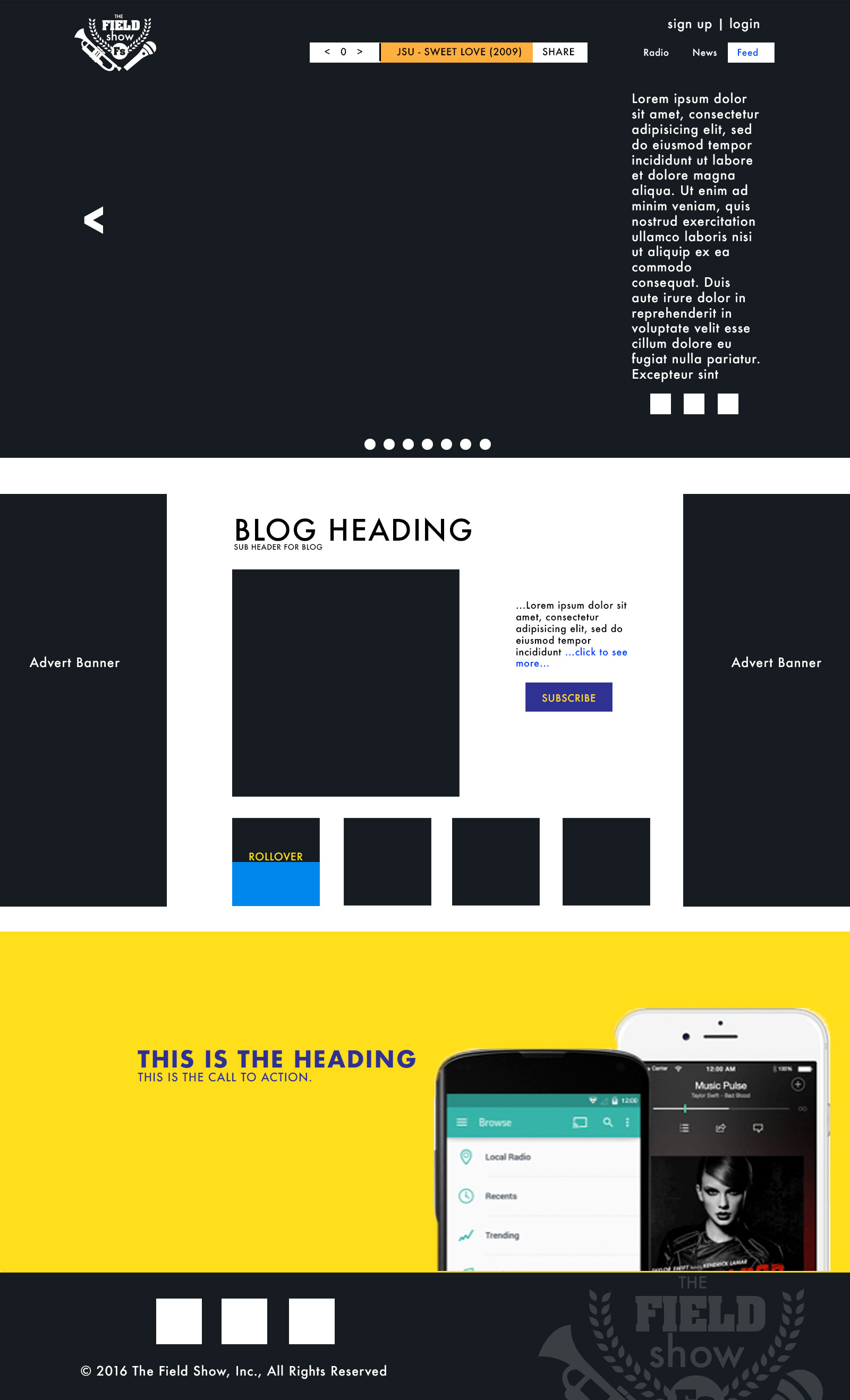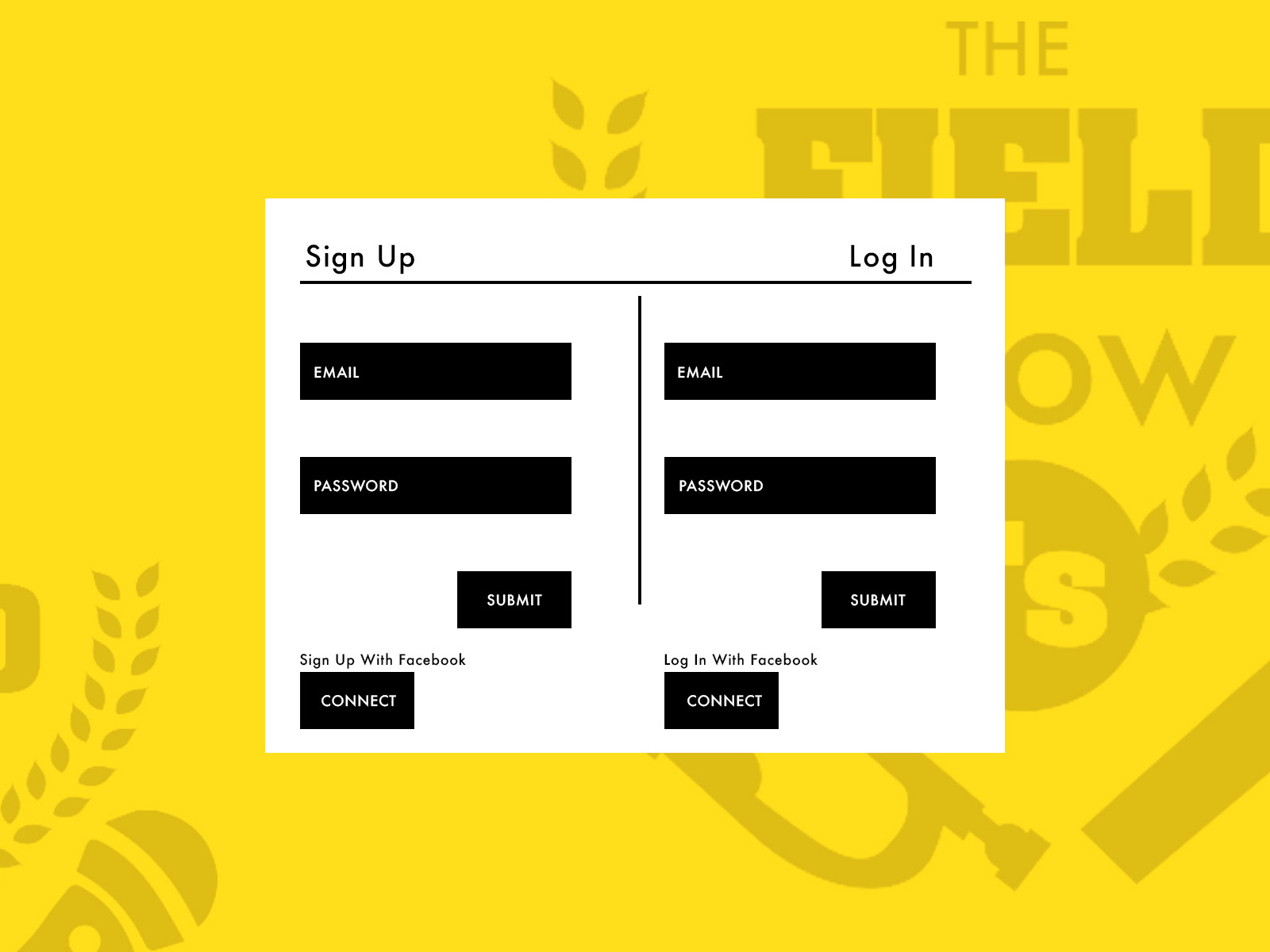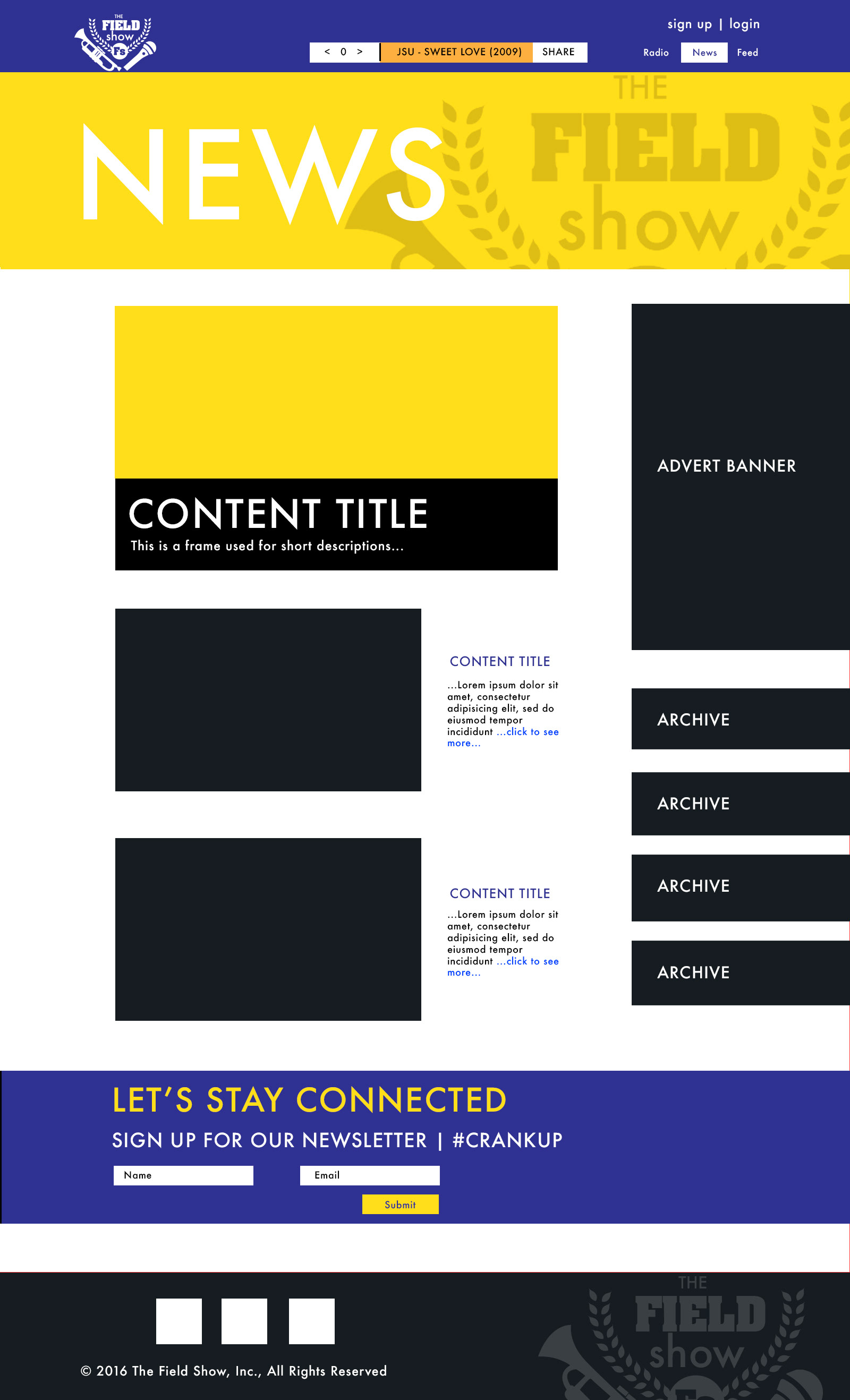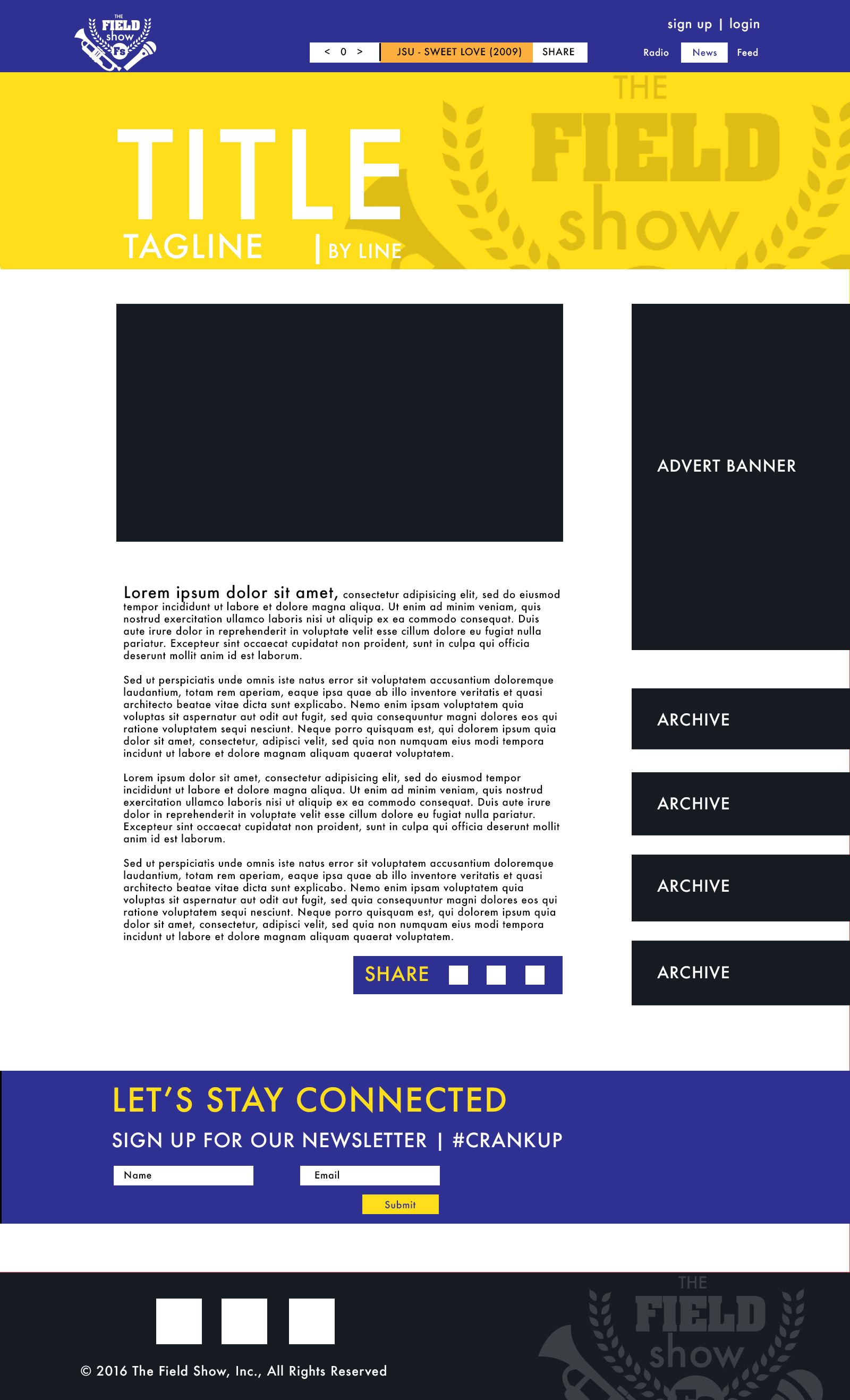 The company discussed possible media presence. As a result, I was able to brand media and press passes for them. 
Finally, to create a "Buzz" for the company, I created an interactive "Play Card" that are marketed towards high school Sophomore to Seniors and college Freshman to Juniors. Whenever the card is scanned on their phone, the phone is redirected to a snippet track that is played on the company's radio.